Welcome to

St. Peter's Episcopal Church

Rome, Georgia | 706-291-9111
Our vision of St. Peter's is to accept, to share and to affirm the love of Christ through our life together. ~St. Peter's Vision Statement
Worship With Us

Holy Week Schedule:

Maundy Thursday (April 17):
7:00 p.m. in the Church.**

Good Friday (April 18):
12 Noon in the Church.**

Easter Vigil (April 19):
9:00 p.m. in the Church.**

Easter (April 20):
9:00 and 11:15 a.m. in the Church.**

Easter Vigil will be broadcast live on 95.7 FM The Ridge

11:15 a.m. Easter Day service will be broadcast on WLAQ 1410 AM

**NURSERY AVAILABLE

Sunday Service Schedule:

Rite 1 Holy Eucharist
8:30 a.m., Chapel

Rite II Holy Eucharist
10:00 a.m., Church
Broadcast live on radio station WLAQ 1410 AM and on the internet at WLAQ1410.com

Weekday Service Schedule:

Tuesday:

Prayers for Healing and Eucharist
12:15 p.m., Chapel

Wednesday:

Celtic Evening Eucharist
5:30 p.m., Chapel
We strive to open the minds and hearts of our town to a larger vision of the worth and beauty inherent in all people. While we might appear conservative in our thoughts and actions to some beyond our doors, we are an active force for advocating diversity and for broader religious understanding.

---
News Flash
No Healing Service on Tuesday, April 15 and April 22 No Celtic Service, Dinner or Activities on Wednesday, April 16. No Bible Study on Thursday, April 17 and April 24 The Church Office will be closed Monday and Tuesday, April 21 and 22.
Read More...
Kemper Anderson is a postulant for holy orders in the Diocese of Atlanta. He is currently in his "middle" year of seminary at the School of Theology in Sewanee, Tennessee, and is looking forward to spending the next twelve months at St. Peter's completing the "field education" portion of his formation. He is recently retired […]
Read More...
Spotlight On...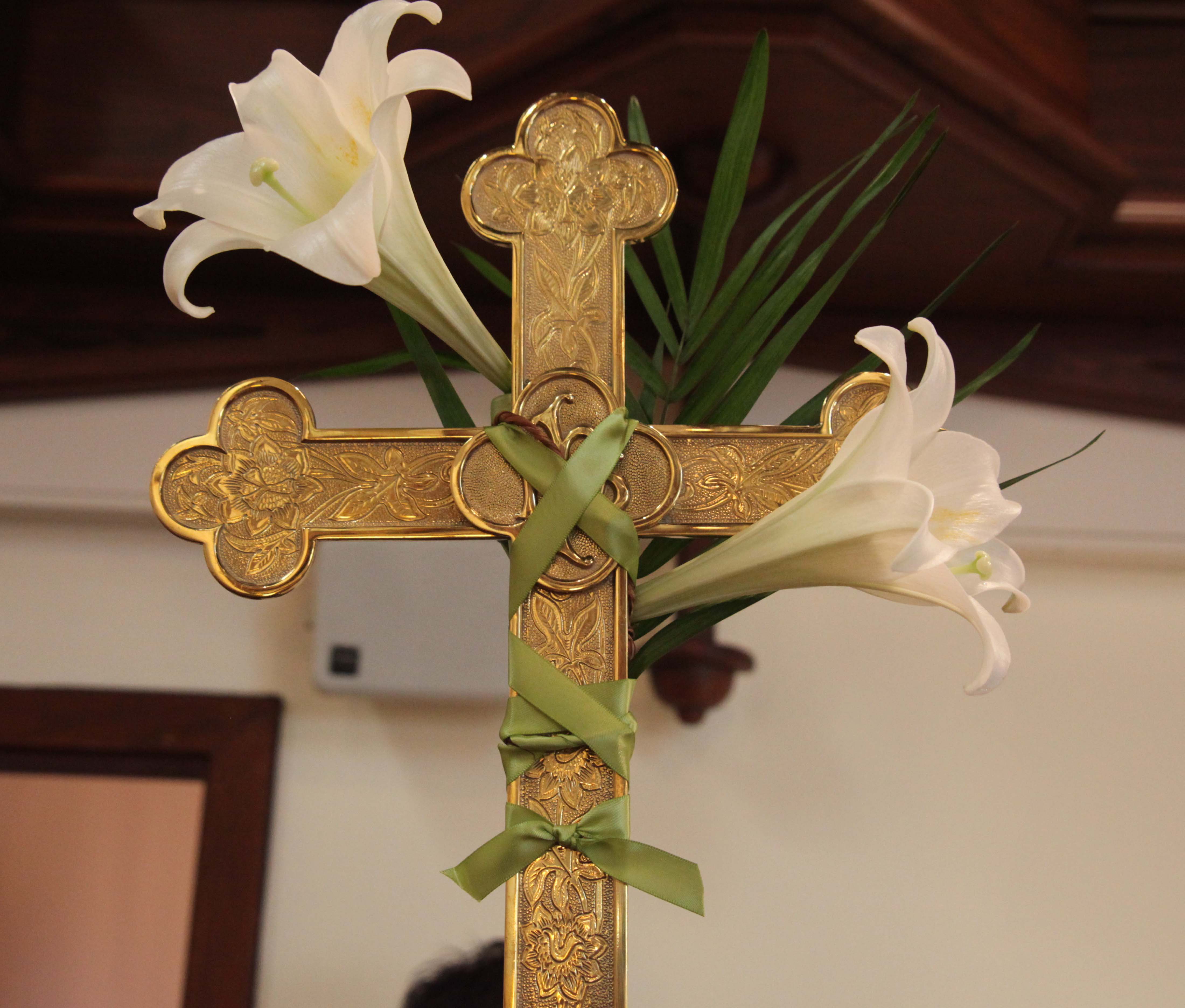 Easter Vigil (April 19): 9:00 p.m. in the Church. Followed by a wine and cheese reception. Easter Vigil will be broadcast live on 95.7 The Ridge FM Easter (April 20): 9:00 and 11:15 a.m. in the Church. Hot Cross buns and Champagne between services. Breakfast will be served at its normal time. Easter […]
Read More...