Welcome to

St. Peter's Episcopal Church

Rome, Georgia | 706-291-9111
Our vision of St. Peter's is to accept, to share and to affirm the love of Christ through our life together. ~St. Peter's Vision Statement
Worship With Us

Sunday Service Schedule:

Rite 1 Holy Eucharist
8:30 a.m.

Rite II Holy Eucharist
10:00 a.m.
Broadcast live on radio station WLAQ 1410 AM and on the internet at WLAQ1410.com

Weekday Service Schedule:

Tuesday:

Prayers for Healing and Eucharist
12:15 p.m.

Wednesday:

Celtic Evening Eucharist
5:30 p.m.
We strive to open the minds and hearts of our town to a larger vision of the worth and beauty inherent in all people. While we might appear conservative in our thoughts and actions to some beyond our doors, we are an active force for advocating diversity and for broader religious understanding.

---
News Flash
ADULT EDUCATION immediately following the 10:00 a.m. service. ADULT FORUM SERIES: Kemper Anderson will lead a "A two-week, "Advent edition" of last year's adult education series entitled, "God's Revelation in Scripture, Story and Song" begins Sunday, December 7 in the sanctuary after the 10:00 a.m. service. For those who were unable to attend last year's […]
Read More...
THE JOY GROUP looks forward to a JOYful Christmas Party on Thursday, December 11, at 6:00 p.m. We will meet at the home of Tom Dasher. Bring an appetizer to share. Please call the church office at 706-291-9111 by December 9 to accept this invitation.
Read More...
Spotlight On...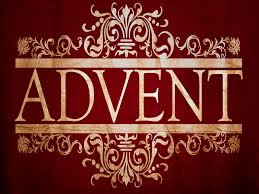 ST. PETER'S ADVENT SERIES & SUPPER For families with children from birth through age 92 (and beyond) Sundays 4:00-6:00pm Cost each week is $5 per family for the activity. With the opportunity for a love offering. Nursery will be available for the littlest angels. November 30th – Advent Wreaths Please bring your own greenery. We […]
Read More...